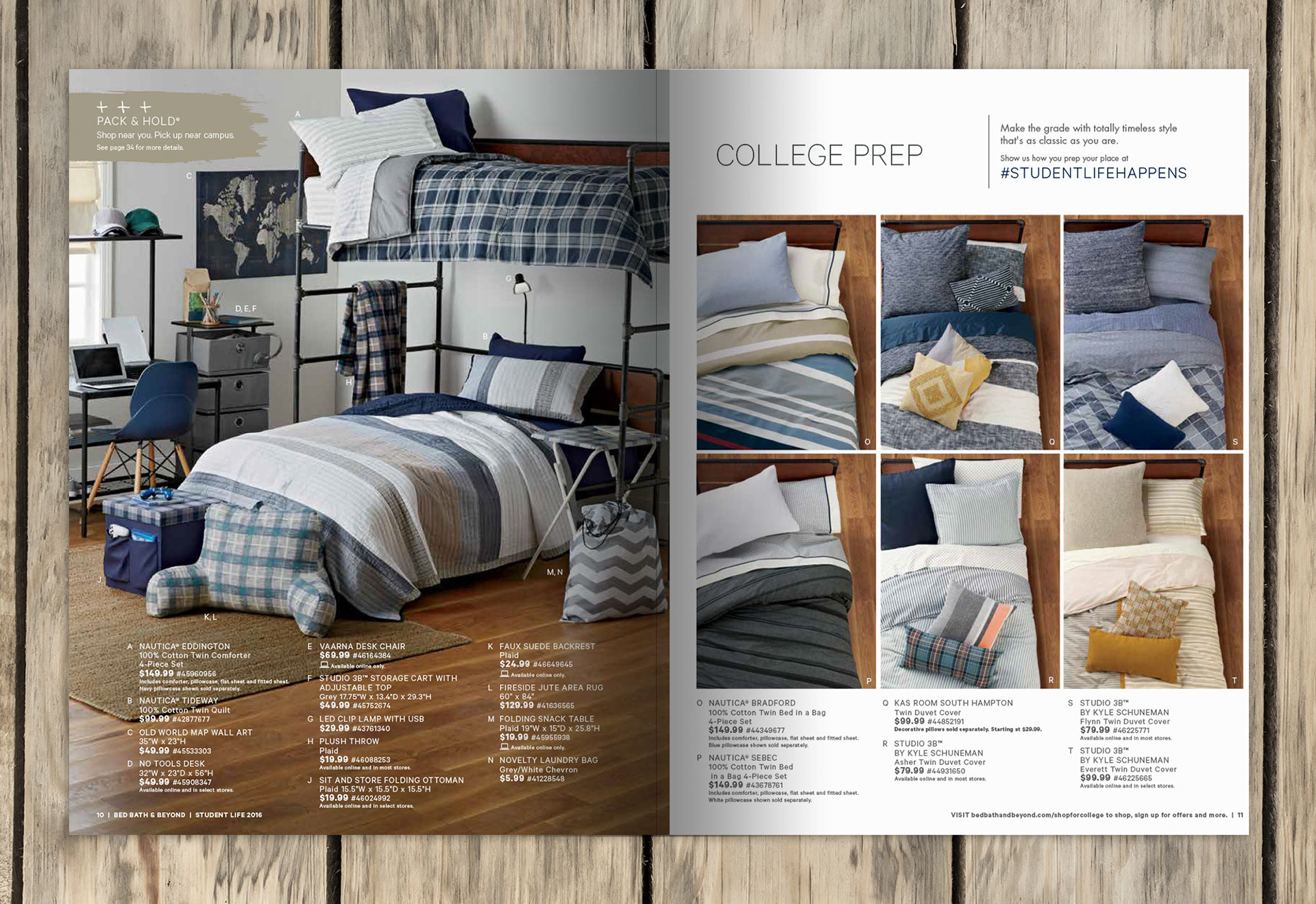 Challenge
Bed Bath & Beyond is known for two things; a 20% off coupon and to have everything you need for your home. What they are not known for is their vast assortment beyond the Squatty-Potty and Poo-Purri. Working with my clients, researchers, strategists and buyers we developed a series of first-ever direct to consumer catalogs targeting new households for Bed Bath & Beyond.
Solution
With data on the light side, we knew that a targeted catalog was the right approach to further test-and-learn shopping habits. Each catalog we refined our targeting model to expand our reach and expanded our product assortments to create curated, whole house solutions.
Role
Agency: Kreber. Role: Creative Director, Photo Art Director, Curator and Cheerleader.