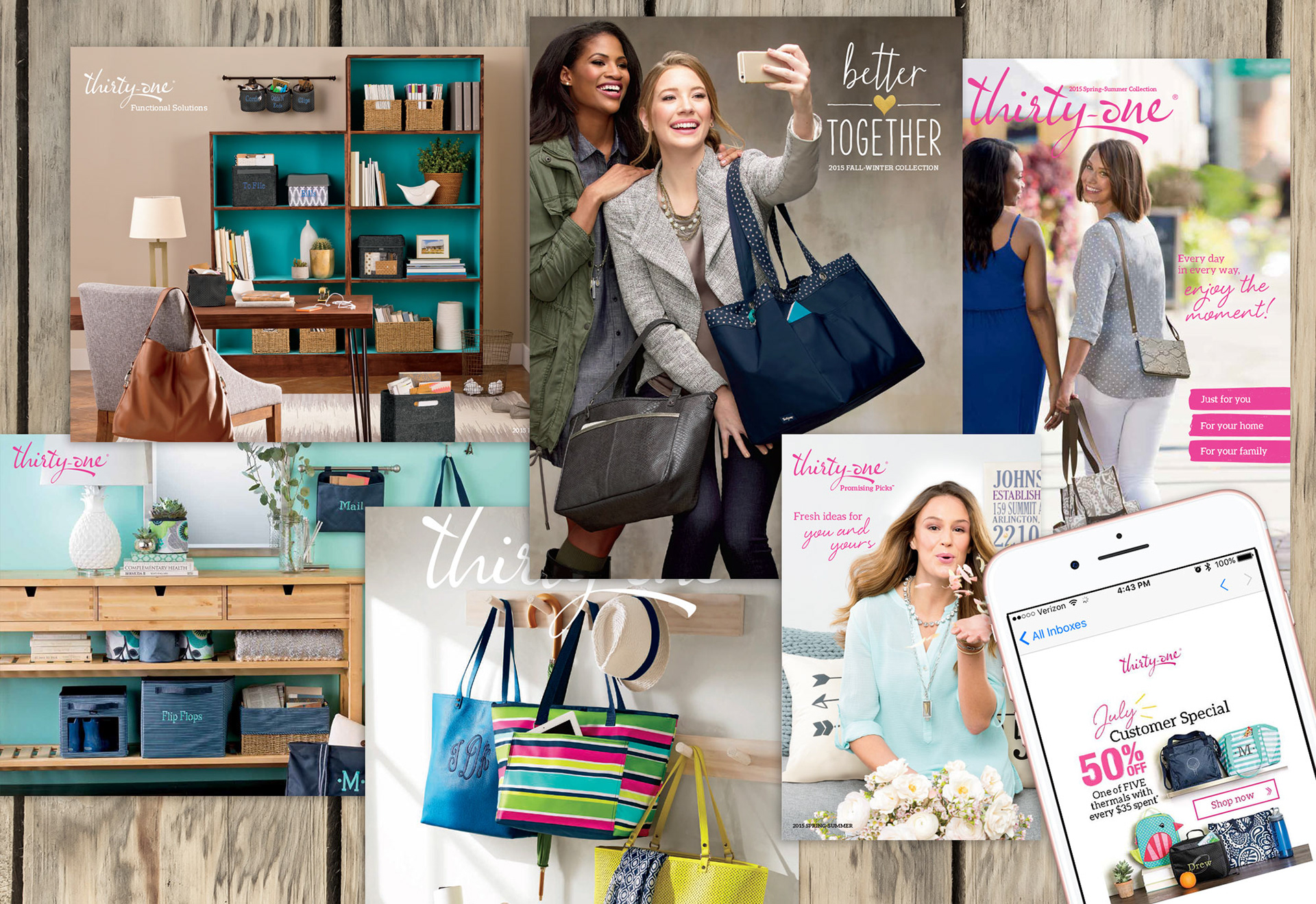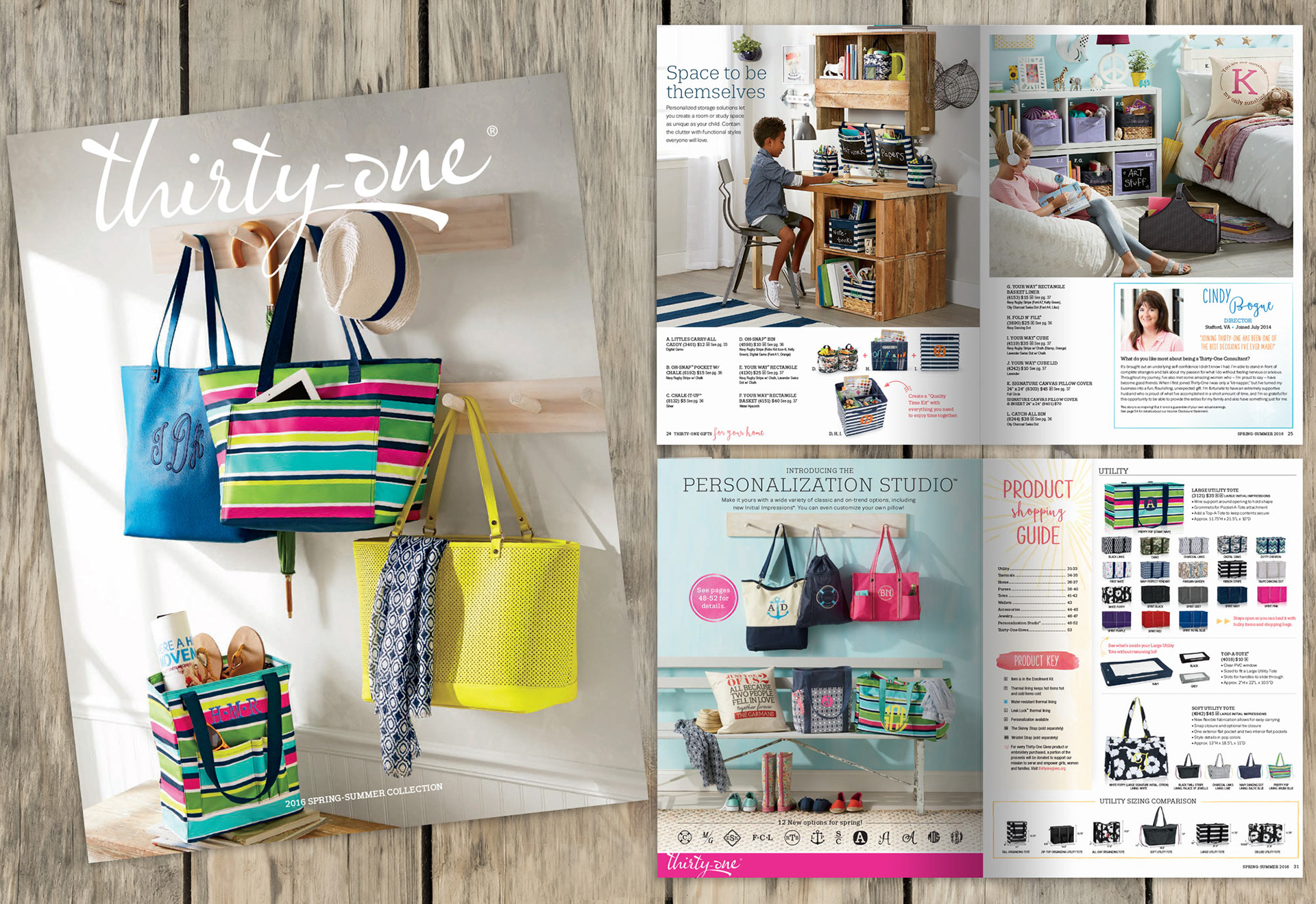 Challenge
Thirty-One Gifts came to us an RFP for a catalog program. They were looking for a new partner that could think beyond the traditional retail catalog methodologies and shake up their look and feel with a more sophisticated, integrated marketing approach.
Solution
As with most RFP's there is a specific need for a program solution. But what we quickly learned working with Founder, CEO, Cindy Monroe is that she was looking for an agency partner to help stop the attrition of Consultants and help her teams just have one more party per season. My team and I developed a multi-disciplined approach to improve creative output, infuse all thinking with strategy and process and create a style evolution.
My Role
Agency: Kreber. Role: Creative Director, Acting Creative Director at Thirty-One, Photo Art Director, Product Design Consultant & Tester and Professional Driver from Easton to Hilliard.