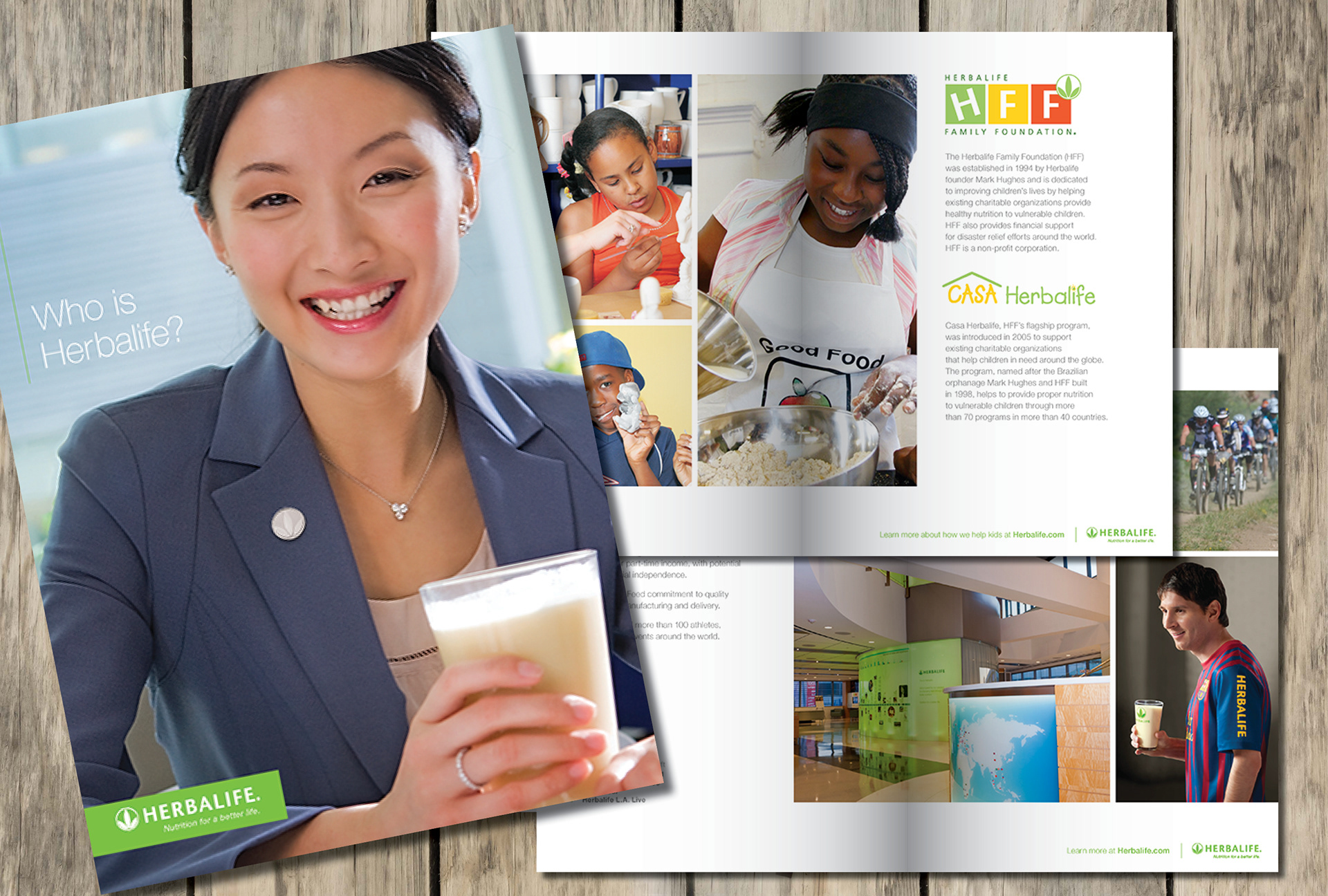 CHALLENGE
In 2012 Herbalife outsourced their entire global marketing department and I was brought on board to head-up the efforts of on-boarding the account from the in-house team. My charge was to set-up two teams in Los Angeles and Chicago. We needed to hire twenty employees and had ninety days to be a fully functioning account. 
In addition to the on-boarding duties I led the global team until I was able to place a team of ACD's on the account to take-over the day-to-day. 
SOLUTION
You cannot on-board such a large volume account that included strategy, design, photography, web maintenance and brand governance without close collaboration with your account, production and industrial engineer partners. 
I conducted interviews of all existing staff and stakeholders to determine overall needs and created a team with two workflow streams for production and creative work. 
Ultimately, we successfully transitioned the account, improved quality of creative, successfully launched the 2012 London Olympics and I personally flew around the globe to Photo Art Direct a 1M dollar shoot for global assets. 
MY ROLE
Agency: Anthem. Role: Creative Director, Art Director and professional American Airlines frequent flyer.